 Maximize the impact of your TV investments with absolute transparency. Measure and monitor your complete TV presence. Activate digital campaigns. Shape your strategy.
Kinetiq quantifies every last TV impression in near real time, measuring every characteristic of every impression — including media type, demographics, household IP addresses, and beyond.
Kinetiq transforms data into information so you can turn information into insights. Harness a holistic view of your TV impact and ROI, better understand audience engagement and behavior, and assess your competitive landscape.
With historical TV data back to 2010 and complete insight into your TV presence — and your competitors' — you can forge your best path forward. Kinetiq puts your brand presence in context so you can take action.
With full API and variable data outputs, and automated TV triggers, you can capitalize on minute-to-minute opportunities. Turn data into action and orchestrate strategic, integrated, and highly personalized campaigns.
From paid advertising to earned media to owned broadcasts, Kinetiq unifies all TV analytics in a single, holistic platform.
Media Type
Distinguish between paid, earned, and owned media and assess which efforts are generating the most value.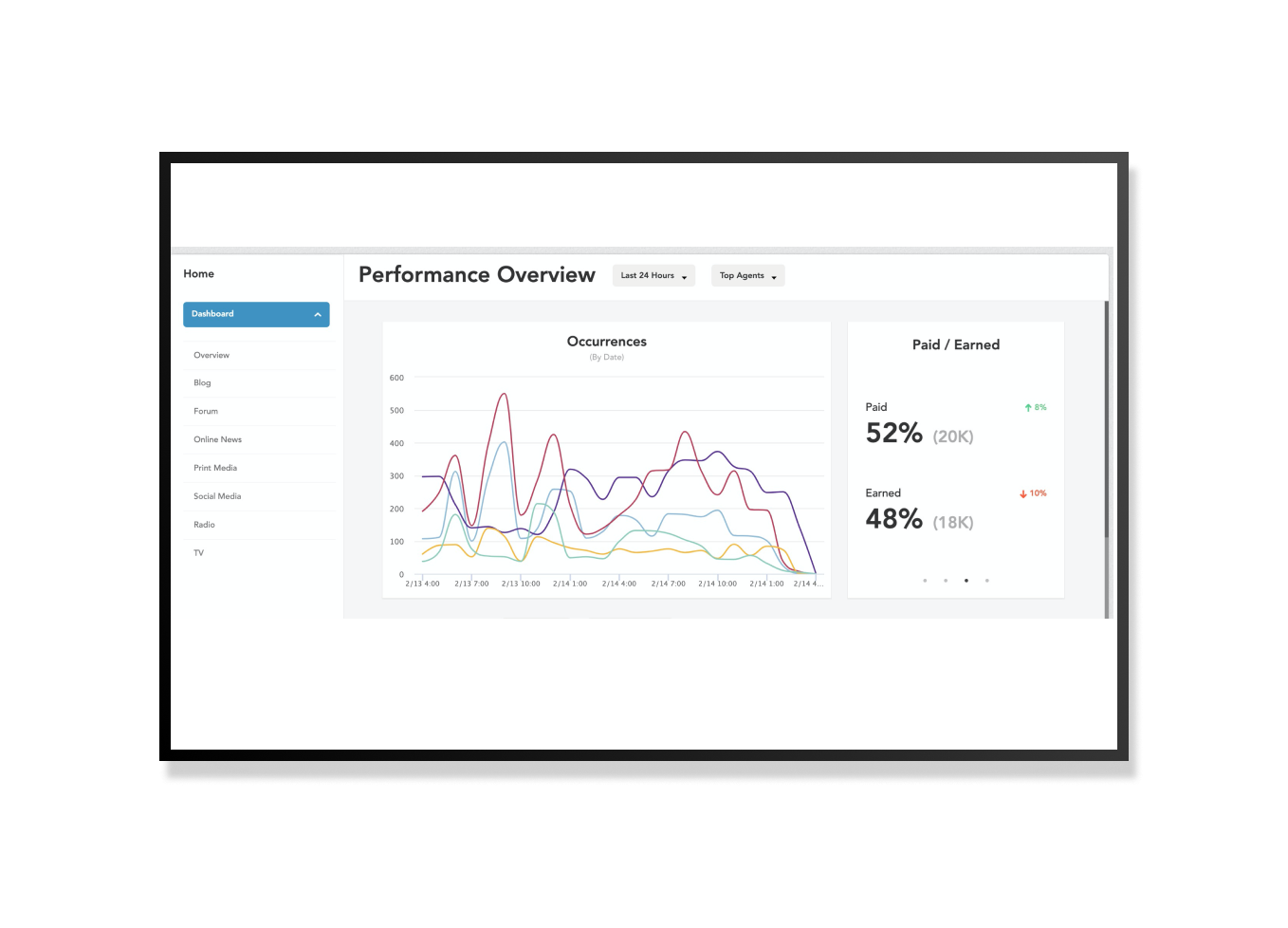 Impressions
Was your brand seen or heard? With our proprietary logo and closed caption recognition, no brand impression will go unrecognized.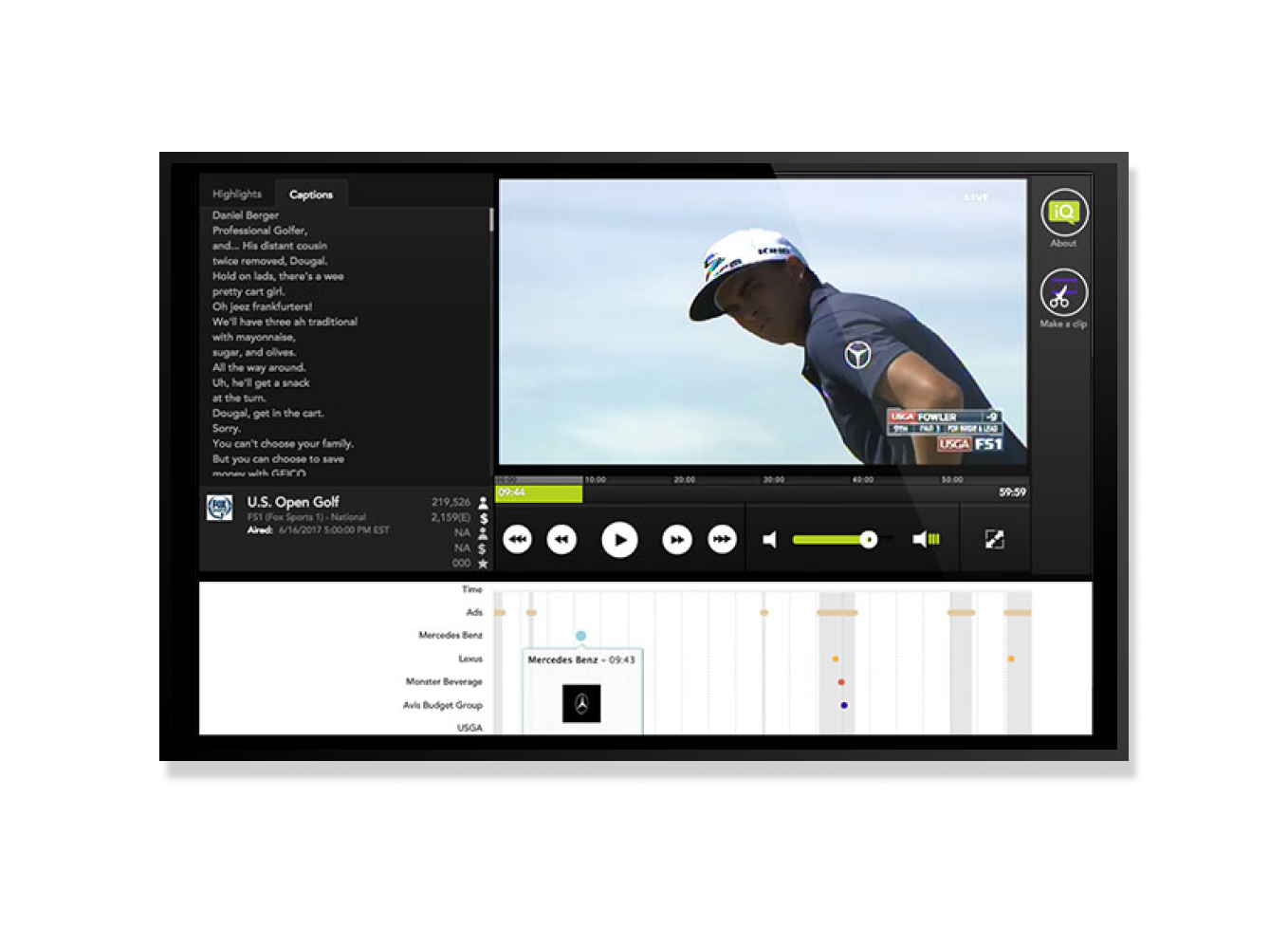 Channel
Measure the impact of your paid and earned efforts across TV, online, and social.
Demographics
Transcend age and gender demographics. Drill into precise insights and determine if you're reaching the right audience segments to drive your KPIs.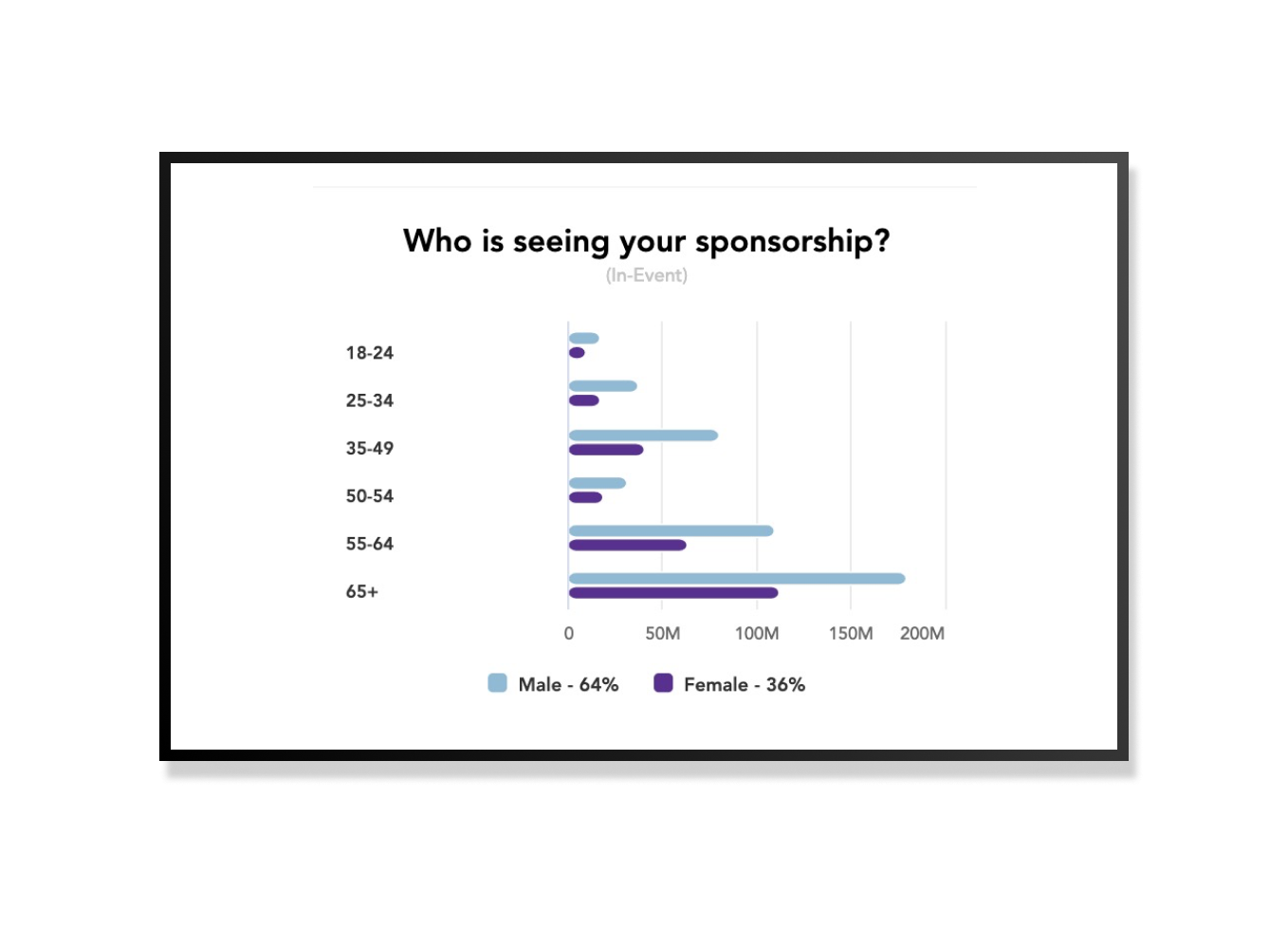 Location
Pinpoint local and national media impact in all 210 DMAs across the United States — by city, market, station, or TV show.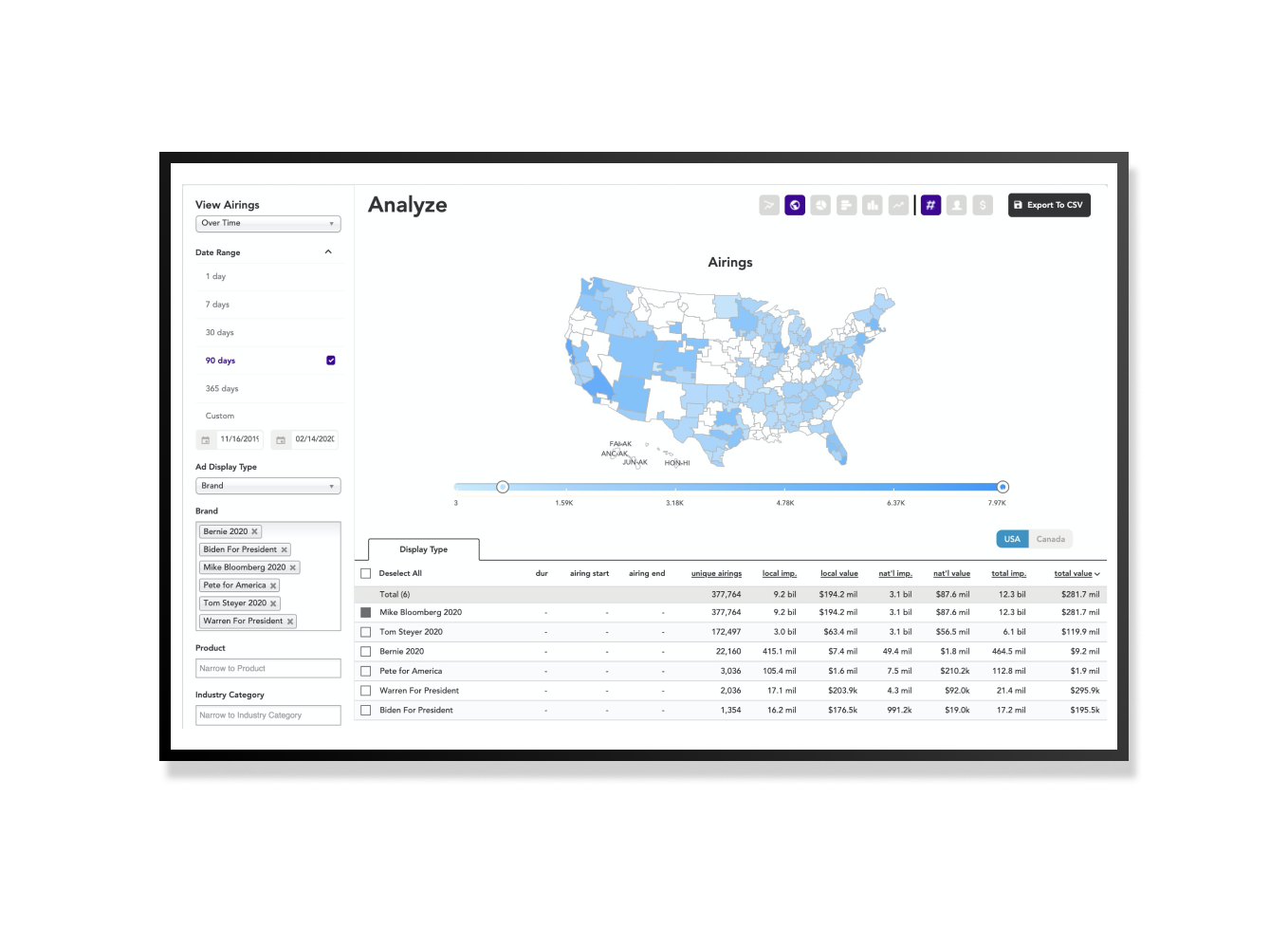 Brand Affinity
Was a brand mention negative or positive? Understand what kind of impression you're leaving on your audiences with real-time sentiment analysis.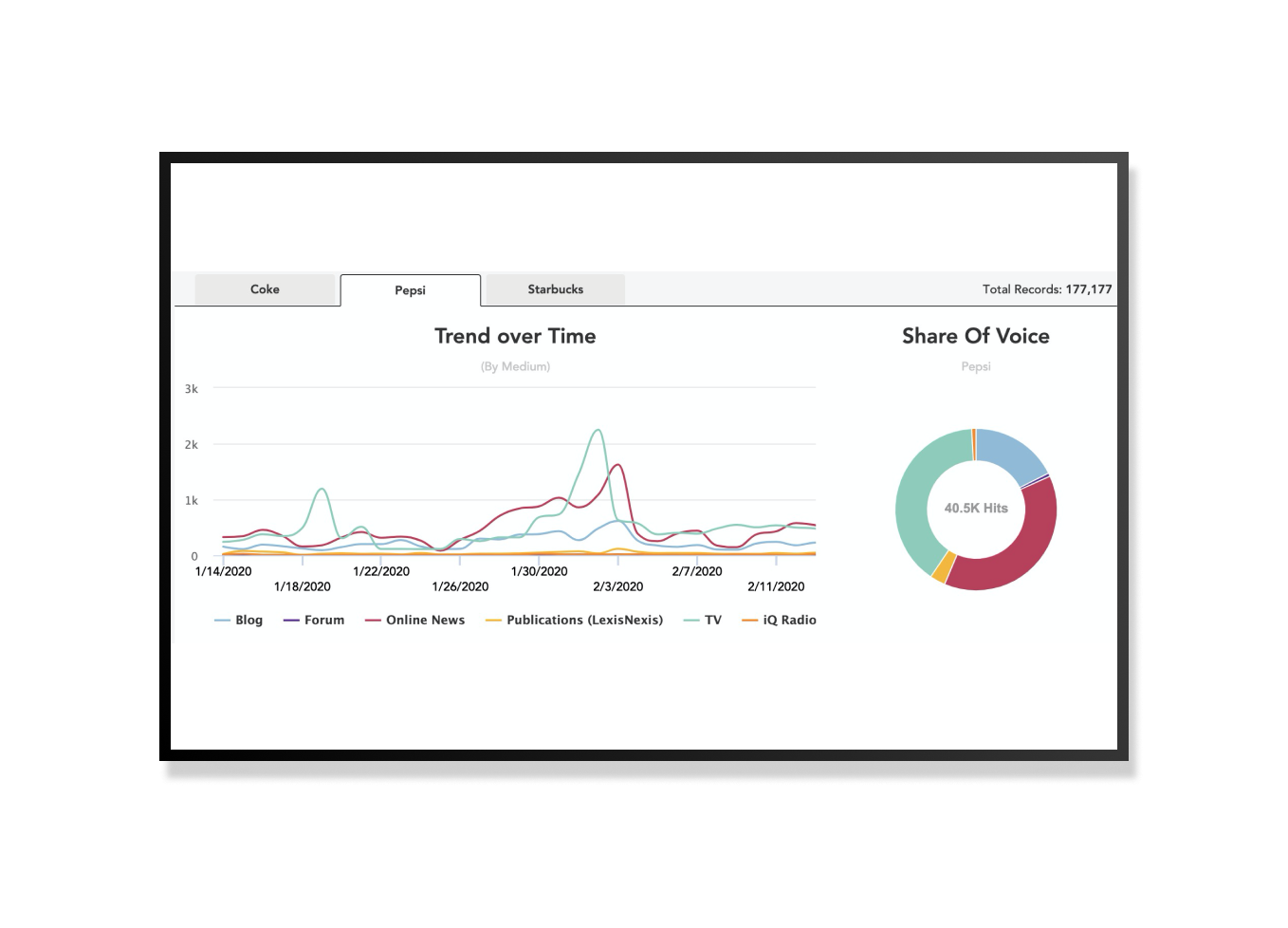 Media Values
With Nielsen and SQAD integrations, you can measure the business impact of your paid and earned media mentions.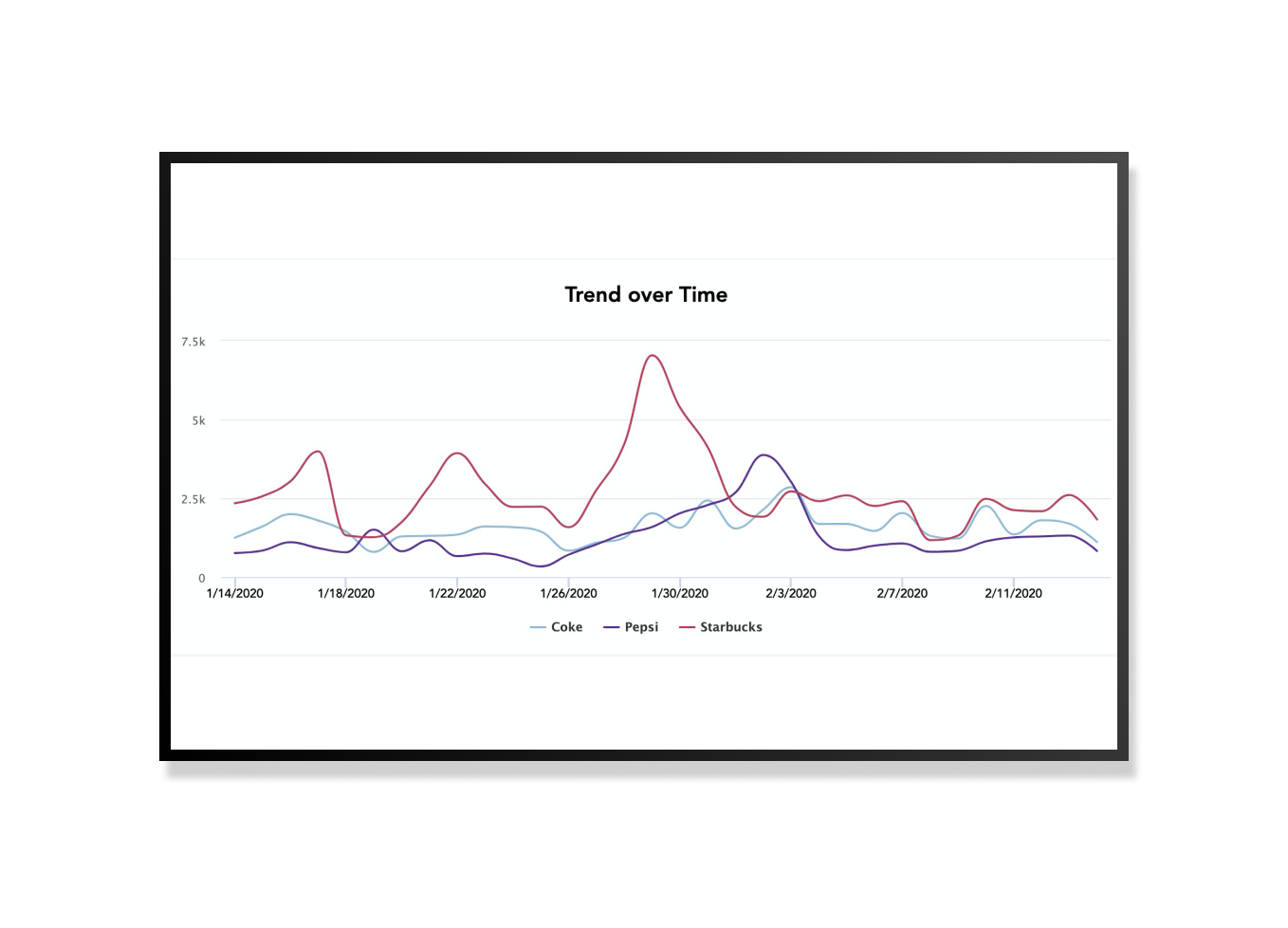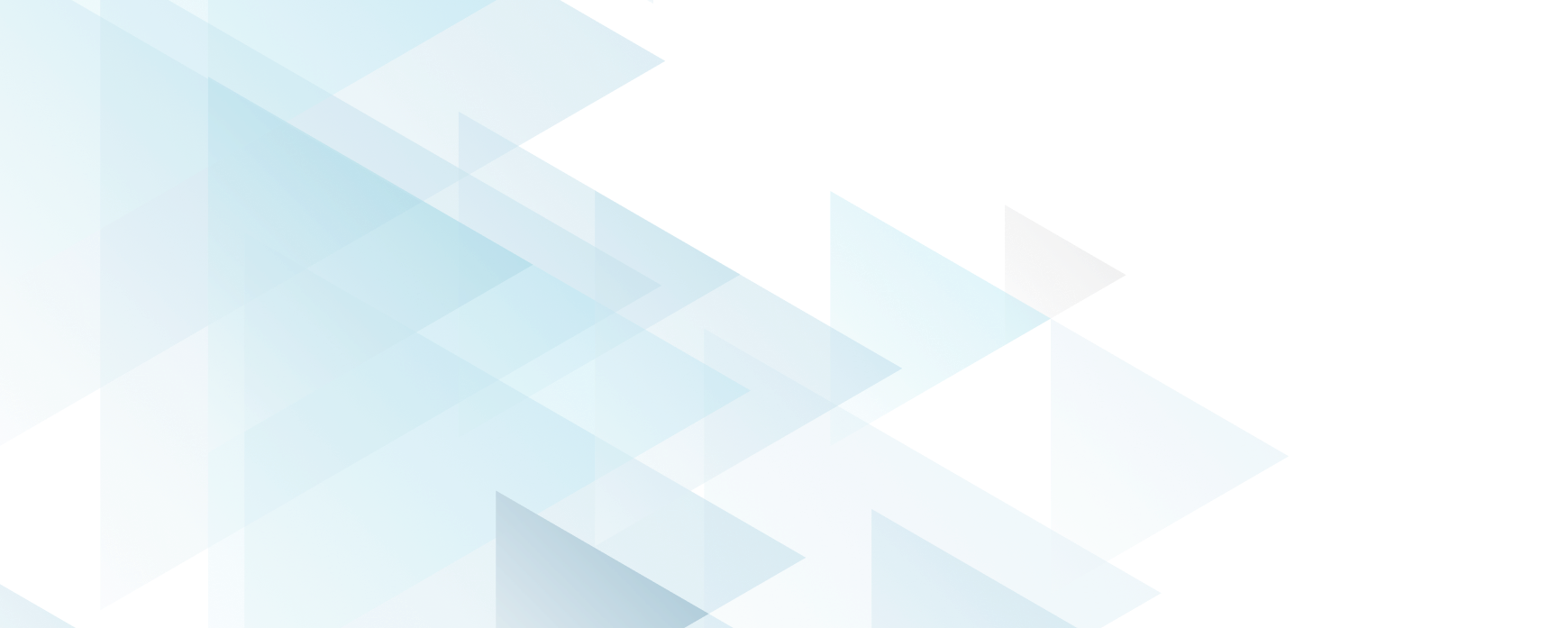 Solve your specific challenges.
Take advantage of your unique opportunities.